Derek B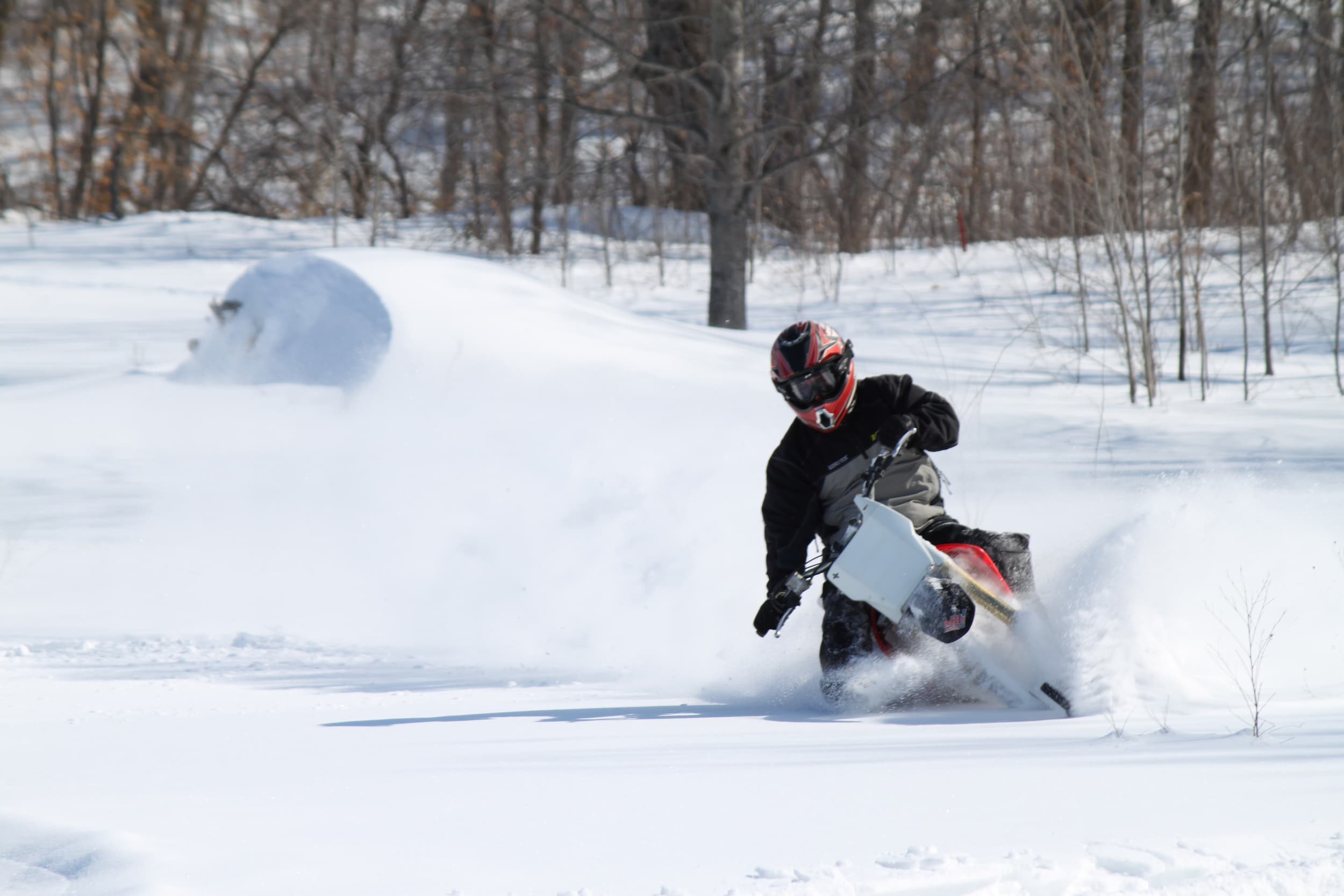 "When I rode the Mountain Horse snow bike I was amazed. The floatation of the

bike was unbelievable, it easily made lines I wouldn't even have  imagined riding a

snowmobile. The weight transfer is amazing, allowing for some good side-hilling

and excellent handling in some tight trees. Definitely an A design and made my

decision of buy a new sled be on hold. MHi and the Timbersled  Mountain Horse

will be my new ride."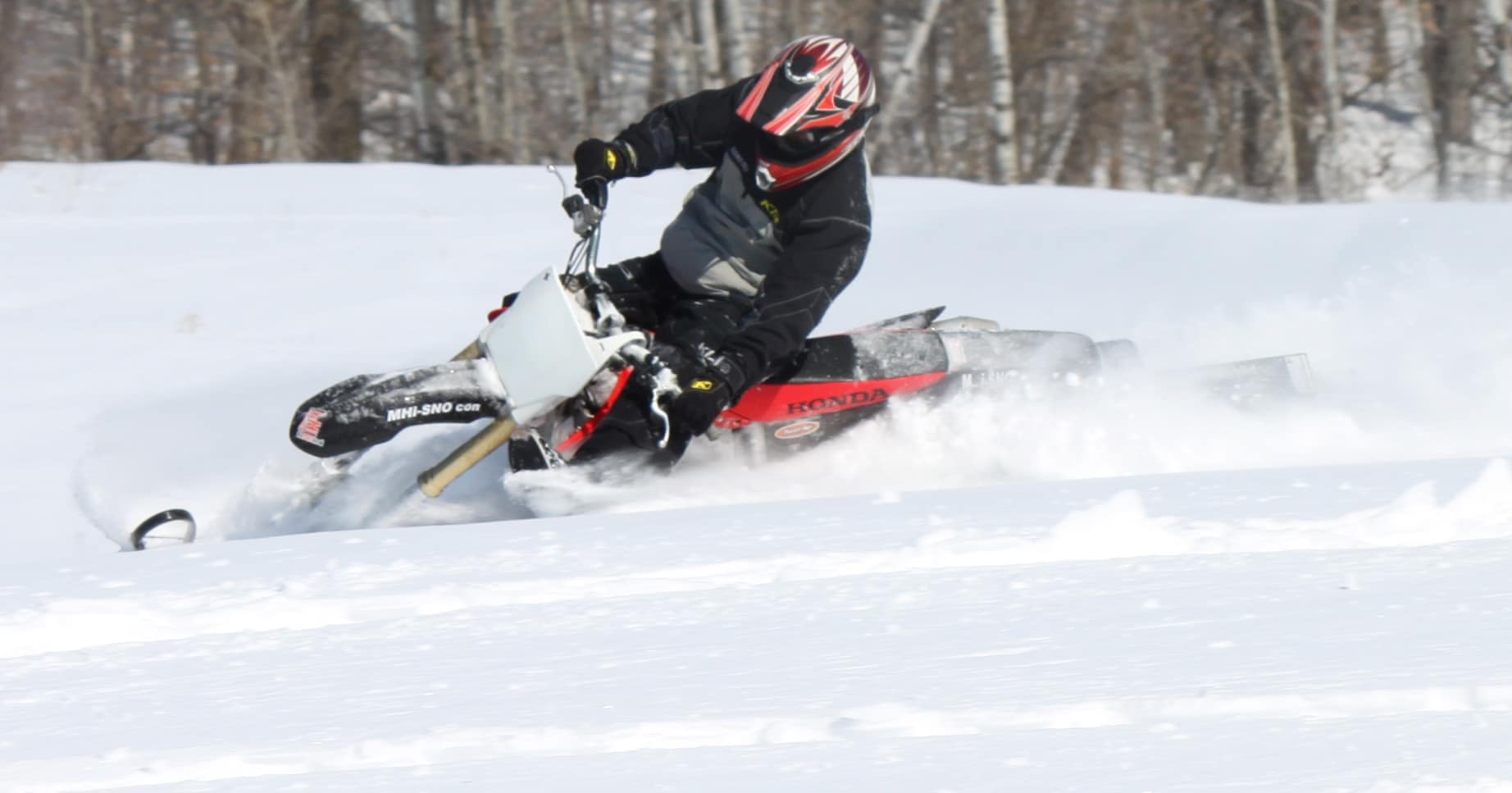 Tom S  
"I was skeptical at first of how well the bike would work but being a lifelong

motorcycle and snowmobile rider I knew I had to try it. The first five minutes on the

bike were fairly easy to adjust to and after that I really began to like the way it rode

and how well it worked especially in deep snow. After the first few hours of riding I

began to wonder why I would even want a "normal" snowmobile again. It's just fun

being different!"
Mark P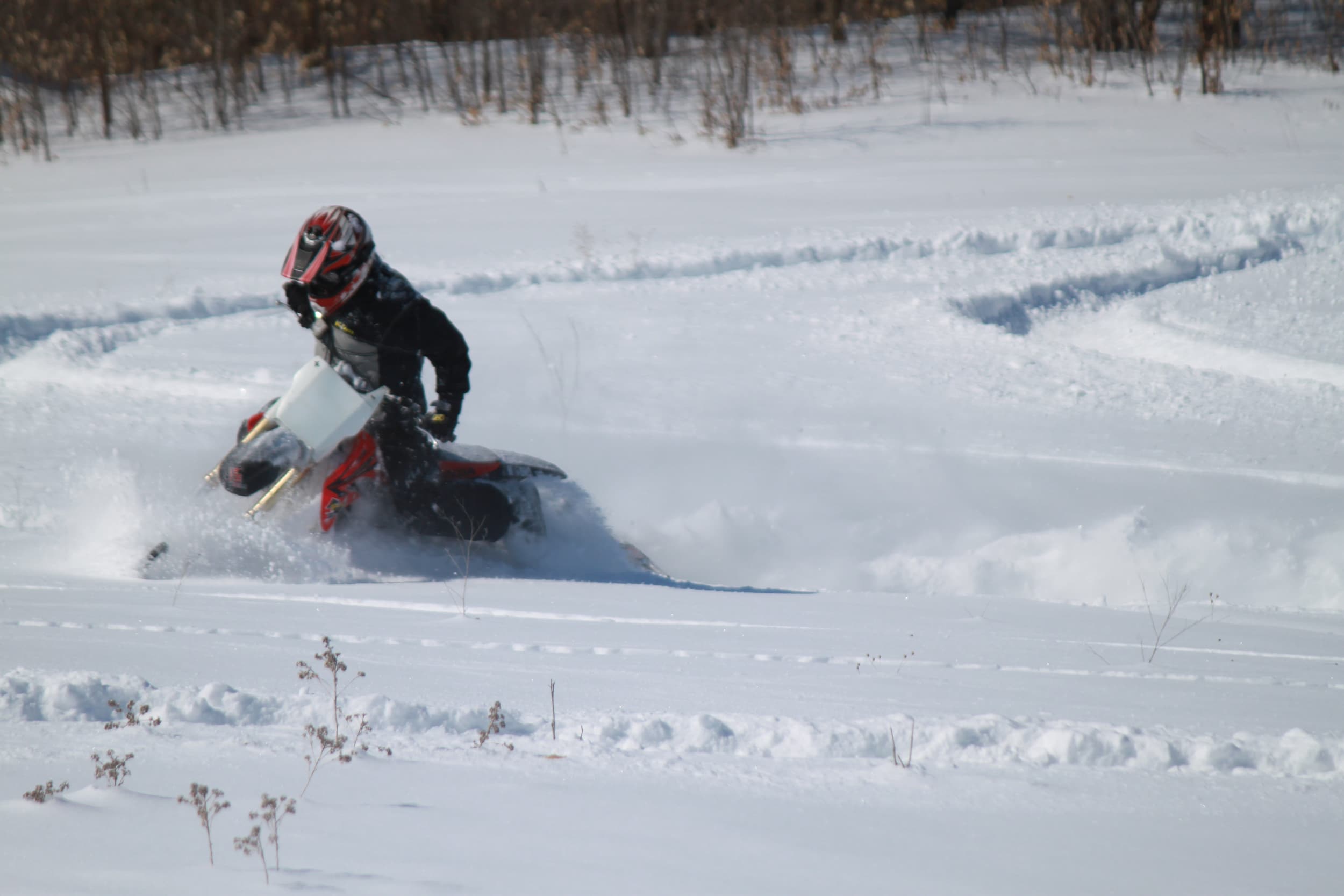 "I was a little timid to ride the bike at first but after many offers from Matt I did and
was amazed how easy it was to ride how you can go through the deep snow with
ease.
A blast to ride!"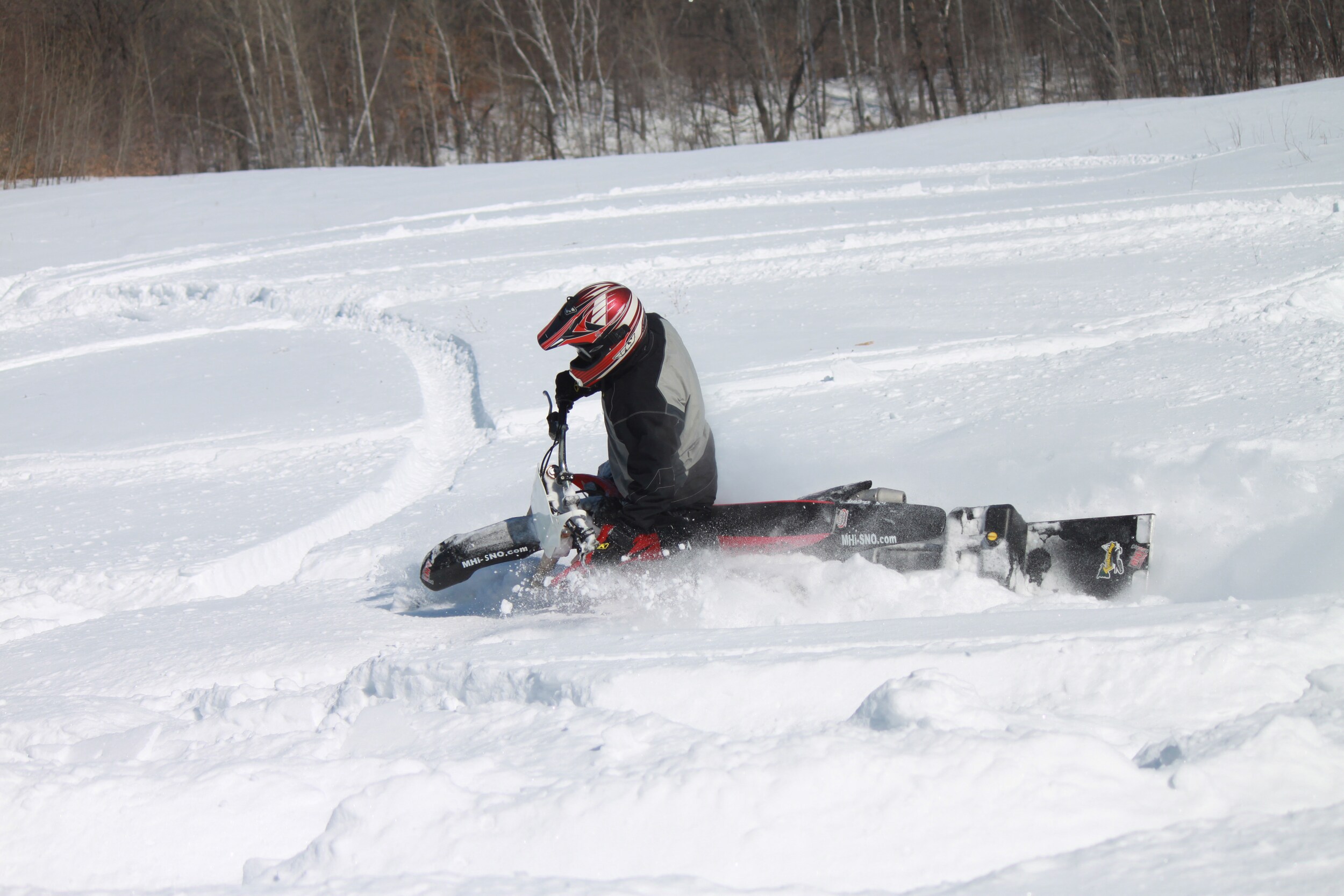 Josh S
"As a first time rider it is truly cutting Edge bolt on fun, it is a must have for any

motocross rider looking to continue riding year around, back country or down the

ditch. It's a sport that's just the tip of what's to come!"