Good day, my name is Matt Halseth and I am the Digital Marketing Director
@ Muscatell Automotive Group. It is my job to take everything Muscatell's has to offer and digitize it.
    Muscatell Automotive is a dealer group located in the upper midwest selling new and used vehicles. You can find links to each location on the right of this page.
    What sets Muscatell Automotive apart from the competition is our comfortable no pressure family atmosphere, quality used vehicles, and customer service. Muscatell's strives for "Service After The Sale".
    If you would like to contact me I am reachable by
Toll Free (888)701-1392   Fax (218)233-8918   Email 
mhalseth@muscatell.com
Thanks and have a great day.
IF YOU ARE LOOKING FOR THE SNOW BIKE
CLICK HERE
.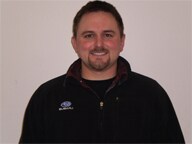 P.S. See what our customers have to say